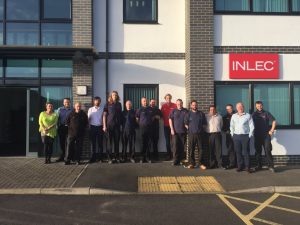 So…Middlesbrough F.C – Pretty much all season we have been thinking 'this is our year, we're going up, automatically.' Now there's a doubt, if Middlesbrough lose against Brighton they'll have to go through the playoffs to try and get promoted to the Premiership. The level of expectation has been so high all season if it dips, will Middlesbrough be able to pick themselves up?
Chris: The play offs are always nasty, whichever team gets into the play offs will have a tough task. It's almost as if the third placed team will be the underdogs because they will be on a mental low. Particularly for Boro, it could be a case of 'here we go again'. We've never been particularly successful at Wembley. Cardiff yes, but not wembley.
I think Middlesbrough will get promoted. We have a great team, it's frustrating for us that Brighton have gone on this incredible run, or else we'd have been home by now. 87 points would usually secure you automatic promotion. To have Brighton so high up – it's a surprise given their form earlier in the season. Maybe you'd expect that more from Hull or Derby, but Brighton is a surprise – but then who'd have thought Leicester would win the league? It's been a season of surprises.
Promotion would mean a lot to Middlesbrough FC, not least financially. You see things written about it being a £99m game, so the rewards for promotion are huge! I'm a bit concerned that we're gambling, if we won't go up it could be a bit awkward.
Middlesbrough spent heavily in January with players like Rhodes coming in. The chairman Steve Gibson is an amazing bloke, what he has done for the area is absolutely incredible. Equally so though, if we don't go up how can we afford to keep up those levels of spending? Basically, it's a gamble. I think it'll work and it would be a great lift to the area. Leicester got promoted to the premier league in 2014 – now they're champions! Anything is possible – Who knows,Boro could win the Champions League in a couple of years!!!
If you were the Boro manager this weekend, and five minutes before kick off you were doing the team talk… It's a big game, so are you putting the pressure on them or taking it off?
Chris: If it was me? I'd be putting the pressure on. Look this is the biggest game of the season so far, this is absolutely crucial. There are tens of thousands of people watching every second of this match, and they would give their right arm to be in your position, to do what you're doing. Go out there, and give it your all. Leave nothing on that football pitch.
What's the best bit of advice someone has given you in that sort of situation?
Chris: Dead simple. Try your best. Give it your all. As long as you give it your all you can hold your head up high. There's nothing worse than coming away thinking 'I wonder if i could have done a bit better there'. Every second you've got to be focused. Leave nothing on that pitch.
Chris Tomlinson was speaking to Inlec, Europe's Leading Test and Measurement Hire Supplier – www.inlec.com/