The DET2/3 Is A Reliable Instrument for Use On Large Or More Complex Earth Systems
---
Which include communications earth systems and difficult test environments. It can be used to test in accordance with BS 7430 (earthing /grounding),BSEN-62305 (Lightning Protection)

IEEE Standard 81 and Railway Applications. Soil Resistivity measurements are used to establish the optimum electrode design and site, as well as archaeological and geological investigations
---
"Use of the latest processors and a large internal memory allows for immediate calculations of resistivity (Wenner or Schlumberger method) and the ability to save a complete day's worth of test results. Test result data can be downloaded directly through a USB flash drive or straight to a Windows PC running PowerDB™ software".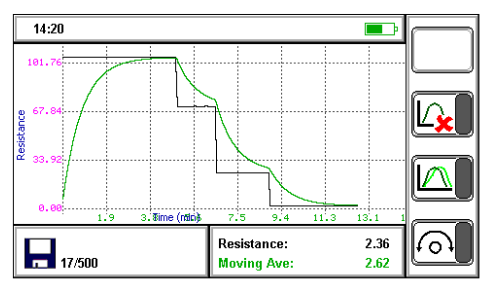 Product code: INL1247
Depot: STK
High resolution of 1 mΩ, ideal for large earth (ground) systems
Versatile test modes
High accuracy for earth (ground) electrode grid and soil resistivity tests
Rechargeable battery power that can last all day with a fast re-charge (up to 10 hours)
Robust instrument with IP65 protection
Datasheet
You will receive next day UK delivery to your door when ordering from Sunbelt Rentals Test & Monitoring . All weekday orders confirmed before 3:00 pm will be delivered to you the next day. If you do not receive delivery by the requested delivery time we will refund your delivery charge in full.
Deliveries are made through our own delivery vehicles and by National Couriers.
Next day delivery is our standard service however, please enquire for any of the following which we will endeavour to provide at extra cost:
pre 10:30 delivery;
pre 12:00 delivery;
Saturday or Sunday delivery;
Same day delivery;
In addition to nationwide delivery we also ship to EU and worldwide, please call our Customer Services team on our number above for prices.
To see our delivery performance click here!
*Applies to Mainland UK excluding certain hard to reach areas such as the Highlands, if you are unsure please contact us for clarification.
Deposits
If you do not have a credit account with Sunbelt Rentals Test & Monitoring , you may be required to pay a security deposit and be subject to a credit check. Please feel free to contact us and we will do our best to accommodate your needs.